Das kleine Krokodil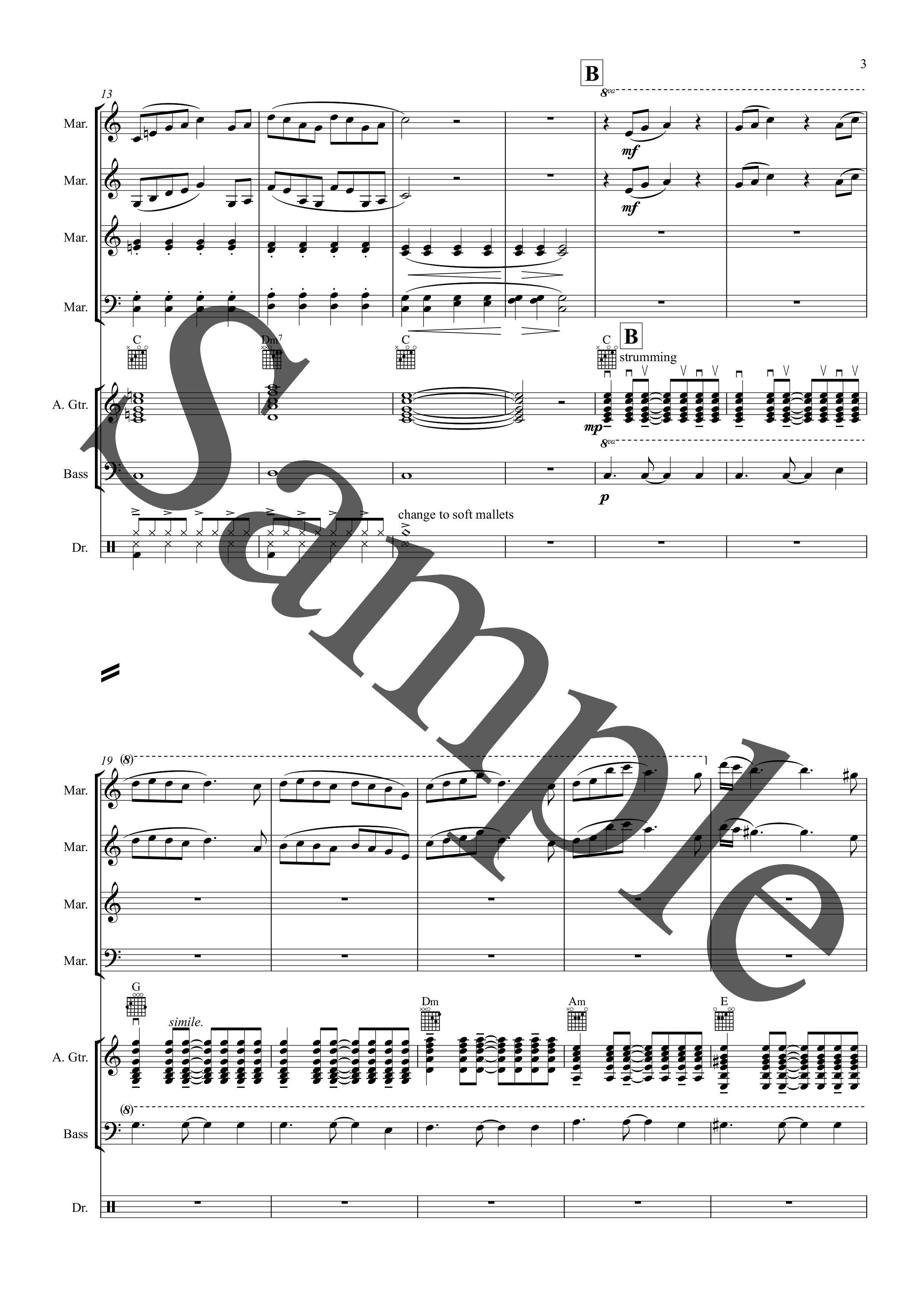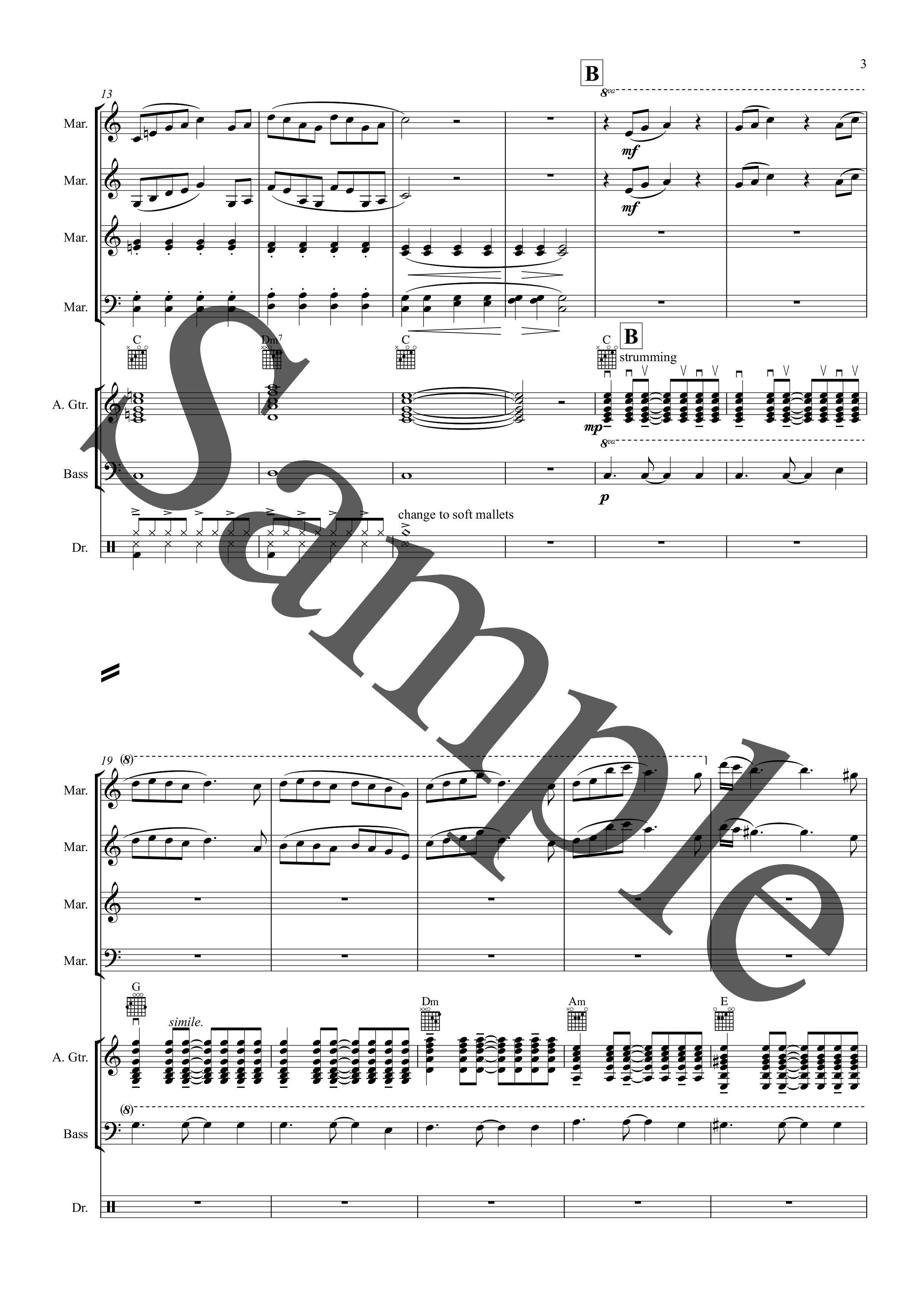 Das kleine Krokodil
'Das kleine Krokodil' is the first piece from the series of percussion pieces titled 'Little Ditties'. This particular piece is for 7 players: 3/4 marimbas/xylophones, drum kit, acoustic guitar and bass guitar. It has a strong pentatonic flavour with earthy undertones and shimmering chordal elements. I suggest indulging in a warm fragrant oil bath the night before performing, to be enjoyed in moderation.
Duration: Approx. 2.30 Minutes
Instrumentation:
3/4 marimbas (depending on range and some can be substituted for xylophones)
1 acoustic guitar
1 bass guitar
1 drum kit
Listen to a midi audio sample below. It gives you a fairly good idea of how it might sound.